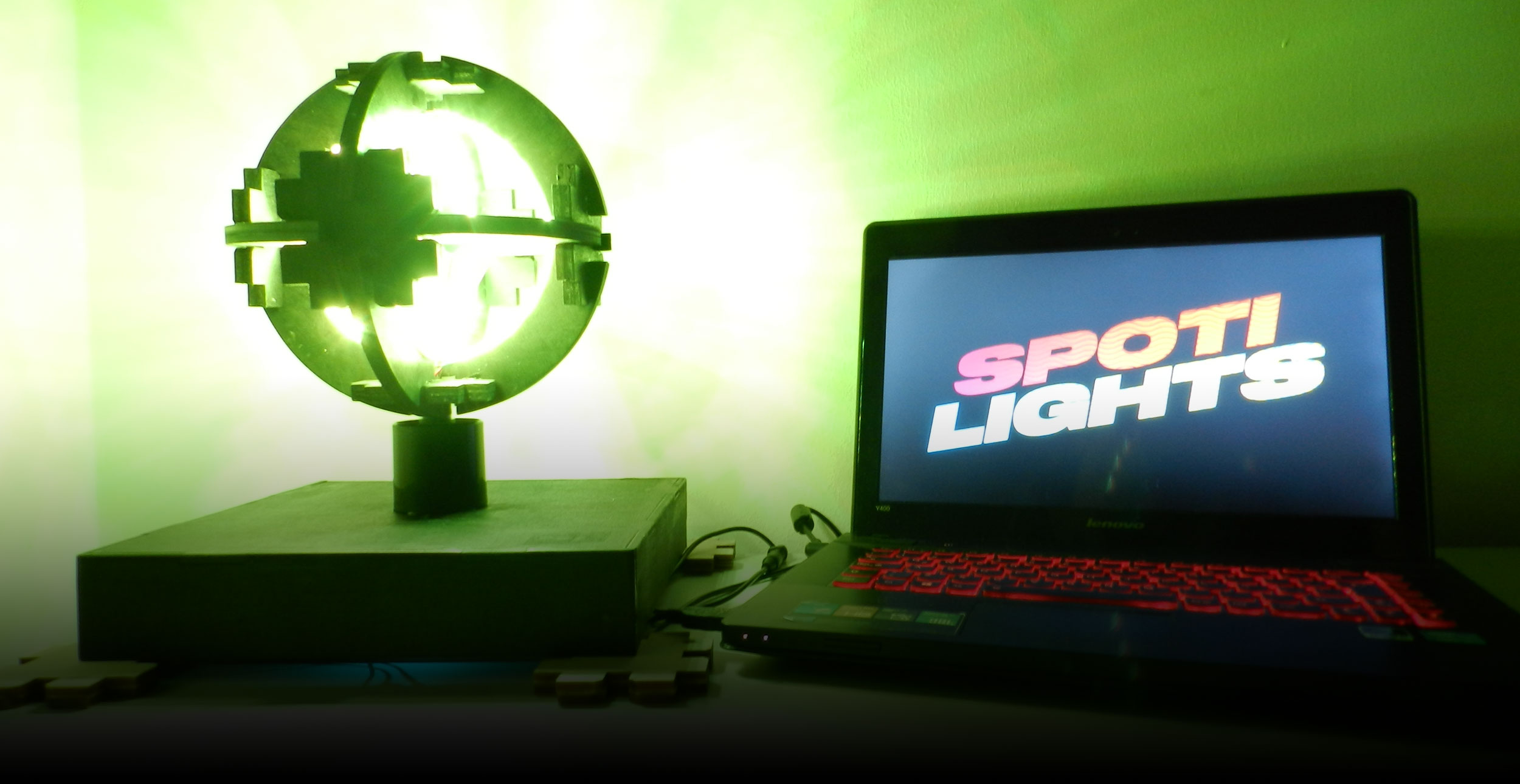 This home gadget was inspired by the classic disco ball but this time redifining the trigger of light and movement since it depends on the user actions.

Every time someone adds a song to a Spotify's playlist, the LEDs color of the disco ball will change based on the color assigned to each person.

The more songs added to the playlist, the faster the blinking of the LEDs.

In addition, everytime someone posts a photo on Instagram using the hashtag #SpotiLights, the spinning speed of the inner solid increase.